1. It was her birthday. He finally gained the courage to talk to her and went outside her house to wish her.
After hesitating for a while, he finally rung the bell,
Someone answered- "Who are you boy, why you sweat, are you well?"
Off he cleaned the drops, the witness of worry from his face-
"I am your girl's classmate, need to talk"– said he with grace.
2. He was told that she ain't home. Gone out with some friends to the Donald's.
With a withering rose that he had kept for years,
Off he went to her to do the thing he most feared.
There she was wearing the maroon sweater, smiling like a little mermaid,
Blowing warm air on her hands covered with gloves her mother had made.
3. He went close. She looked at him and gave a weird smile. He pulled out the Rose, folded in a velvet cloth.
"I've been meaning to give something which belongs to you"
"Whose each petal grew when you smiled and when you were sad it lost its hue."
"But it stayed all along, to express the words he was meant to-
"That this guy who keeps me, is in love with you."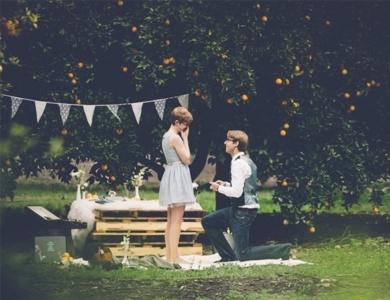 4. She was silent in surprise, he could hear her heart pounding like a hammer on an anvil. She couldn't close her eyes; how could she let this moment pass away. She feared it'll all go away if she closed them.
"I can't keep sitting on my knees milady"
"It feels quite cold down here"– said he.
She giggled and a tear came out of her eye.
Grabbed him from his arms and gave a peaceful sigh.
5. That hug was something he couldn't forget. The moment he waited all his life was here. He tried to keep his eyes dry, but the wall of his manhood shattered into pieces with a drop in his eyes.
She looked at him as she had never looked at a man before,
And with her dusky red lips, she kissed where the drop poured.
And there it was on her lips like a drop of dew,
Just like that, she took his heart away he knew.
6. He gave her the withered rose which she hesitated to keep. She told him that he shouldn't fall for her, for she was someone else's to keep. "He never let me go off his arms and I am attached to him, I can't leave. I'll live with him maybe forever and will die with him too. So, my dear lover, you should give it to someone else who deserves you."
Just likes that in a jiffy, his world turned into a dungeon of doom,
His heart stopped and he felt his end was near and soon.
His mouth choked, he couldn't speak a word to her anymore,
He tried to keep his tears inside as they were before.
7. With a heavy heart, he left her there with her mates. For days he won't speak to anyone, he was in despair. One moment he smiled remembering the kiss and in another he cried as insane. He had to live forever like this alone. She was the one he lived for and will die in her memory if he had to.
To keep his mind off her, he volunteered to join the troops in front,
Keeping his sadness inside and showering bullets was how his rage burnt.
One bright fine day, his eye caught a glimpse of a rose in the woods,
The haunting past came back; cover breached, hit by a bullet in his hoods.
8. That's how a beautiful soul lost his soul. First at the hands of the one he loved and another for the one he lived. Before he died, he gave a piece a paper to his mate in the bunker and asked it to give to the one who look like no one else in his town.
The loyal friend brought the body home covered with the flag all over,
The site which made everyone cry over the great son and the lover.
He asked- "Was there anyone to whom he gave his heart?
Loved more than anyone else, seeing whom he couldn't tell love and life apart?"
9. From back exclaimed a guy with a sigh- "She dropped few petals and he used to pick them up, but no one thought that he would ever make a wreath of those only to put it upon his grave. She is still here, she still remember him and she always will. And here she is…"
She came for the funeral, asked with a tear in her eye-

"What were the last words when my beloved friend said goodbye?"

And there in a letter addressed to her quoted he-

"I made this wreath for you, pardon to let it keep with me."
10. She fell down on her knees and cried over the cold cadaver.
Everyone said- "Why didn't she accept him, what was wrong with the guy?
He lived in your memory and with that, he finally died."
She said- "I did love him and in his memory I have passed my near to end days.
But never thought he would perish before me and that too in this way."
She had a disease which never let her go. And she never lied when she said that she was gonna live with it and die as well. But Alas, she never hoped that her denial will lead to his demise!